A Forty Year Dream Come True
A Journey for Research, Pleasure and Tracing Family Roots
England and Scotland, September-October, 2013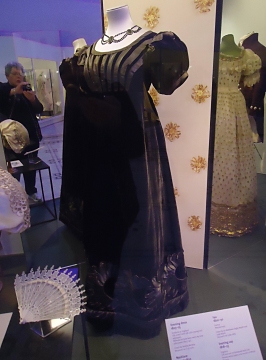 Serendipity!
I caught myself in the reflection.
Victoria and Albert Museum, London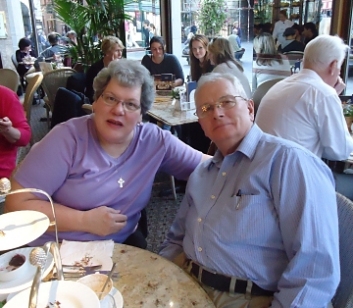 David and I enjoying afternoon tea in York. One cannot go to England without sampling afternoon tea.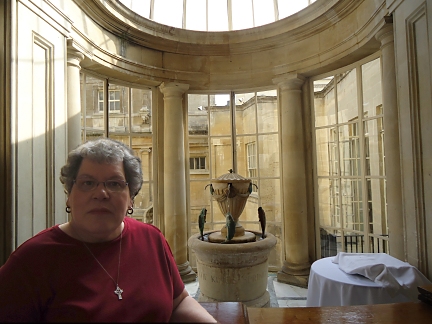 In the Pump Room at Bath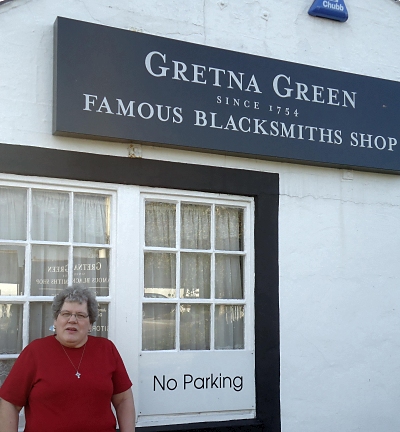 Where all those runaway marriages took place.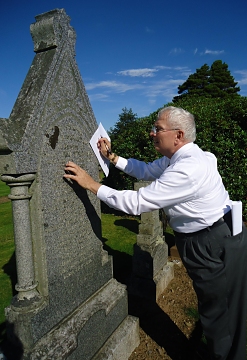 David making notes at one of the McBlain grave stones in Dailly, Scotland. It was so weathered that we could barely read the carving.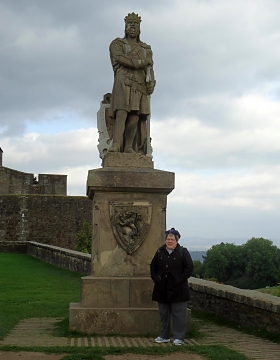 Robert the Bruce statue at Stirling Castle, Stirling, Scotland. My brother, tongue firmly planted in his cheek, says "Aren't all Scots descended from the Robert the Bruce?"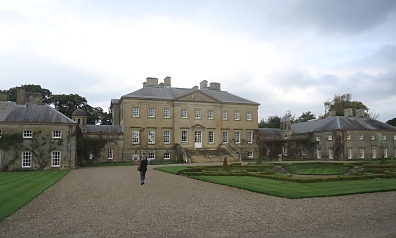 Dumfries House, Ayrshire, Scotland. I found many fine architectural details in this early Robert Adam designed house to include in my stories.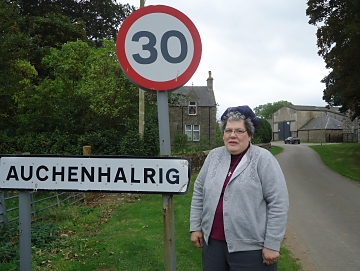 We found the tiny hamlet, Auchenhalrig, Scotland, where my ancestors lived from the 1600s.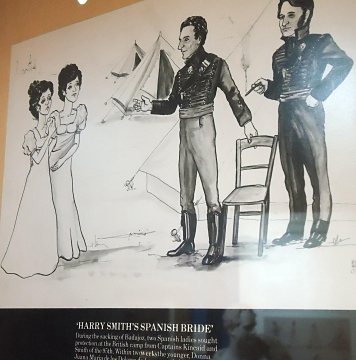 This one is for Georgette Heyer fans--Cartoon of Captain Harry Smith meeting his Spanish Bride. Royal Green Jackets Museum, Winchester
---